Homeschooling Frugally, History, Technology, Personal Finance, and More…
From the Editor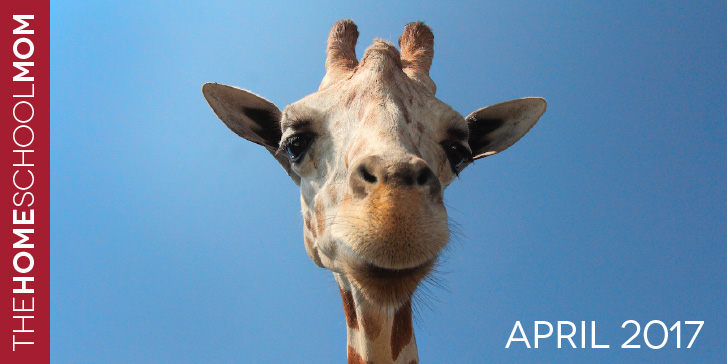 Photo credit: Gary Bendig at Unsplash
I couldn't resist. It's not April the Giraffe pictured above, but it's our April newsletter and the giraffe theme seemed particularly appropriate after the long-awaited birth of April's and Oliver's baby. Animal Adventure Park has announce that the calf is a boy and are taking (paid) votes to name the baby.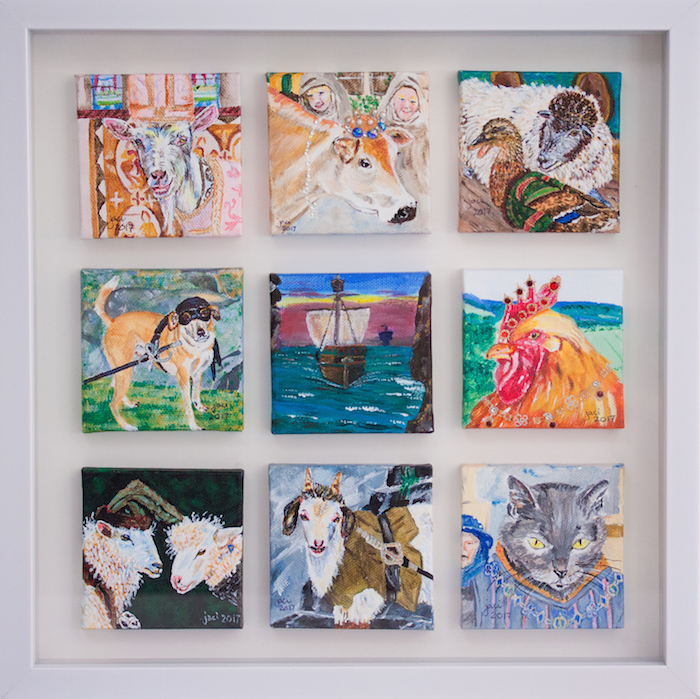 Speaking of animals, I have to brag on my friend Jaci who created the wonderful collection of animal miniatures to the right for me. Longtime subscribers may remember that we had a farmette many years ago. Looking through pictures of our farm animals, I realized that Jaci's whimsical style would be the perfect way to display our farm memories as art. She is best known for painting anthropomorphic miniatures, and we tossed around a few ideas before it occurred to us that the perfect theme would be the characters from The Princess Bride. Isn't the result amazing?
In this issue you'll see a link to a blog post from our new contributor, Tim Ranzetta, who is the founder of the non-profit Next Gen Personal Finance. Tim's first post on TheHomeSchoolMom is a calendar of resources for Financial Literacy Month and is the first in a new collection TheHomeSchoolMom will be putting together for a series called "Adulting 101." Our hope is to eventually provide an array of resources to help you enable your kids to "fly" as they leave the nest.
Enjoy the newsletter!
Warm regards,
Mary Ann Kelley
Editor
Teaching Calendar
April 22, 2017 — Earth Day
April 23, 2017 — William Shakespeare's Birthday – 1564
April 26, 2017 — John James Audubon born this day in 1785
April 28, 2017 — Arbor Day
May 1, 2017 — May Day
May 5, 2017 — Cinco de Mayo
May 14, 2017 — Israeli Statehood Declared – 1948
May 14, 2017 — Mother's Day
May 14, 2017 — Lewis and Clark Expedition Commenced – 1804
Homeschool Links
5 New Ways to Learn History on the Internet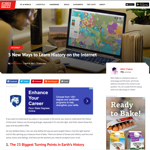 "No one dislikes history. You can only dislike the way we were taught history. Find the right teacher and it's like opening up a treasure trove of tales. There are stories of heroes and villains, warriors and saints, lovers and siblings. And here are the teachers you need to enrapture your mind."
I'm not sure if it's true that no one dislikes history, but I am living proof that someone who thought she disliked history just hadn't found the right portal to engaging my interest. I have gone from someone who avoided history at all costs to an amateur historian who reads historical non-fiction for pleasure.
This summary of 5 alternative ways to learn history includes interactive maps, flowcharts, videos, and more. If you are having trouble getting your kids interested in history, try letting them explore on their own to discover what interests them.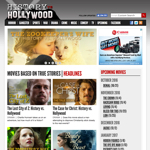 In keeping with the history theme, one of my favorite ways to get kids interested in real events is with movies. With the internet at our fingertips, it's intriguing to immediately follow a movie up with an investigation into its historical accuracy. History vs. Hollywood is my go to site for checking the accuracy of movies and TV series based on true events. Some may argue that using movies and TV for history is a recipe for misinformation, but with appropriate follow-up, it is a great way to spur interest in a particular period. I've featured Teach with Movies before; it's a good place to find movies listed by top
ic, age appropriateness, or time period.
Homeschooling Frugally: A Cautionary Tale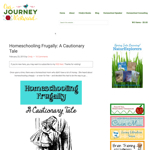 While not all of TheHomeSchoolMom's readers use curriculum (and TheHomeSchoolMom recognizes the value of unschooling, interest-led learning, and other intentional methods of homeschooling that may not use curriculum), those that do may find the warnings from Cindy West at Our Journey Westward to be a good reminder. Recognizing that there are valid reasons for delayed learning, Cindy writes of the importance of having "a plan in place to make sure homeschooling is thorough, sequential and appropriate" in which free or deeply discounted resources may or may not have a place. This article from 2015 is well worth a read as you plan for next year.
Hipster Google – 21 Google Tools You Probably Never Heard Of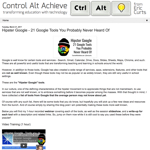 In addition to making learning appealing and engaging, homeschool moms in the 21st century are also attempting to prepare their kids for jobs that may not have even been defined yet in fast-growing industries that use technology. One of the ways we can do this is by focusing on exploration more than learning specific skills sets. While skills are important (knowing how to harness the power of spreadsheets can benefit everyone!), being unafraid to explore new technology is something that will help today's students embrace future resources. The Google tools listed in the linked post are ones that can open the door to vast storehouses of knowledge. Some are research-based (Scholar and Trends) and others are i
nteractive (Toontastic and Story Builder). Browse through the list and see what tools you might like to introduce to your kids to acquaint them with the ever-expanding array of resources that will be available to them as they move into the workforce.
Recent Blog Posts
Adulting 101: Daily Resources for Financial Literacy Month
This calendar for Financial Literacy Month has ideas and activities that will engage and educate your middle school and high school students. These FREE resources can be used sequentially, or you can pick and choose to suit the needs of your students. Continue reading »
Instead of Curriculum: Boomerang Audio Magazine
Those of us who have been homeschooling a while know that sometimes the best resources aren't the newest or flashiest. That's the case with Boomerang Audio Magazine for kids. A big benefit of these audio resources is that kids can be busy doing other things with their hands or bodies while listening. For some kids, this actually enhances learning, because they're not focused on having to keep still, which can take a lot of energy. Continue reading »
Year Round Homeschooling: 5 Tips for a Successful Year
I remember our first day of homeschooling like it was yesterday. In the beginning, we followed the traditional public school schedule. This was new territory for me, and I felt safe wrapped in tradition. Later, I no longer needed the safety net of tradition. I had evolved. It felt freeing. After a bit of trial and error, we discovered year round homeschooling. I was in love. Continue reading »
Homeschooling: You're the Expert!
by Amanda Witman (a Living Education Contributor)
Have you ever wondered how homeschooling works for ordinary parents? It's true: Most of us do not have advanced degrees in education or child development. Most of us are just ordinary people who went to school like every other kid we knew and never imagined we'd be homeschooling our own children someday. How can an ordinary parent possibly be qualified to be a home teacher?
Good news! You certainly can successfully teach your children at home. You are already doing it. Home teaching is a natural extension of parenting. You've been a teacher since the moment your children arrived to join your family. You've simply followed your instincts to figure out what they need and figure out how to best meet those needs, whether the solution is something you do on your own or seek outside help with. This is what teaching is all about.
As you go about your daily life, you teach through example and by explaining what you are doing and why. You answer questions and challenge your children to come up with some of the answers themselves, sometimes, too. You pay close attention to them as you explain many things and support them as they try things on their own. You bolster their courage as they grow in new ways. You know more about them than anyone else in the world!
Read the rest on TheHomeSchoolMom.com »