Free World History Curriculum, Field Trips, Free Audiobooks, Grade Levels, and More
From the Editor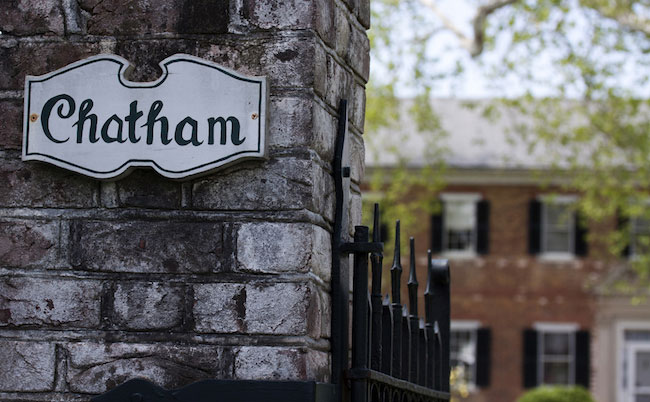 After a strangely warm then cold then warm March followed by full on winter weather at the beginning of April, spring has finally settled in here in Virginia. The warmer weather can mean distracted kids but makes for a good time to hit the road for field trips! The photo above is from Chatham Manor, an 18th century Georgian style mansion in Stafford, Virginia, that served as both a hospital and headquarters for the Union during the Civil War. Walt Whitman and Clara Barton both volunteered at the Chatham-based hospital after
the Battle of Fredericksburg, where the Confederates defeated Union troops and left over 12,000 Union casualties in its aftermath.
What neat destinations are within a 30 minute drive of your house? Instead of fighting distraction in the warm spring weather, capitalize on it with interesting and engaging field trips.
Enjoy the newsletter!
Warm regards,
Mary Ann Kelley
Editor
Teaching Calendar
April 15, 2016 — Leonardo da Vinci's Birthday – 1452
April 18, 2016 — Patriots' Day
April 18, 2016 — Paul Revere Day
April 22, 2016 — Passover
April 22, 2016 — Earth Day
April 23, 2016 — William Shakespeare's Birthday – 1564
May 1, 2016 — May Day
May 5, 2016 — Cinco de Mayo
May 8, 2016 — Mother's Day
May 14, 2016 — Israeli Statehood Declared – 1948
May 14, 2016 — Lewis and Clark Expedition Commenced – 1804
Educational Resources
Rachel at DrawingHowToDraw.com has a fun step by step drawing guide for free download. The format teaches drawing by starting a number or letter as the basis of the drawing, so it is perfect for incorporating into writing and math lessons for early learning. Other books are available for purchase.
"SYNC is a free summer audiobook program for teens. Starting May 5th 2016, SYNC will give away two complete audiobook downloads a week – pairs of high interest titles, based on weekly themes. Sign up for email or text alerts and be first to know when new titles are available to download at www.audiobooksync.com … Simply sign-up to get notifications of when the FREE audiobook downloads are available. You can receive alerts by text message, email newsletter, or by visiting www.audiobooksync.com. Titles change every Thursday at 7am ET when the program is running." Each audiobook is only available for download for 7 days but playback is unlimited. Posters are available to print with a schedu
le of release dates for the 2016 titles. Not all titles will appeal to all families, so be sure to preview the titles. I'm looking forward to downloading The Omnivore's Dilemma by Michael Pollan, which I have been wanting to read for some time.
"World History for Us All is a powerful, innovative model curriculum for teaching world history in middle and high schools. It is is a project of San Diego State University in cooperation with the National Center for History in the Schools at UCLA." According to the website, World History for Us All:
offers a treasury of teaching units, lesson plans, and resources.
presents the human past as a single story rather than unconnected stories of many civilizations.
helps teachers meet state and national standards.
enables teachers to survey world history without excluding major peoples, regions, or time periods.
helps students understand the past by connecting specific subject matter to larger historical patterns.
draws on up-to-date historical research.
may be readily adapted to a variety of world history programs.
A link in the top navigation bar of the website leads to the Teaching Units page, which lists of all of the teaching units by era, including the topics and time periods that they cover. Each era includes a panoramic teaching unit that covers "large-scale developments in world history", landscape teaching units that cover smaller scale but still significant developments, and close-up teaching units that "address topics in world history that are relatively more restricted in time, space, and subject matter." Each era has its own section, allowing you to easily find your way among the time periods and topics. Sub-units are also linked and can be accessed online through your browser or as a PDF download
for offline use.
Recent Blog Posts
Office Schooling: One Way to Work and Homeschool
We hear a lot about the flexibility of homeschooling, but people usually mean that the curriculum or approach to homeschooling is flexible, or even that the daily, weekly, or yearly calendar is flexible. However, in addition to how homeschooling is done and when homeschooling is done, there is also flexibility in where homeschooling is done. One example I'm running into more frequently is something I've started calling office schooling — where parents bring their children to work and use their office as the children's place of learning. In spring of 2015, I met Angie Cutler at the VaHomeschoolers Conference, and she told me she would be office schooling her daughter during the 2015-16 academic year. I caught up with her just before the 2016 spring VaHomeschoolers Conference, and I was able to interview her about how their first year of homeschooling at the office has gone. Read More…
Resources for Homeschooling High School When Mom's Not the Expert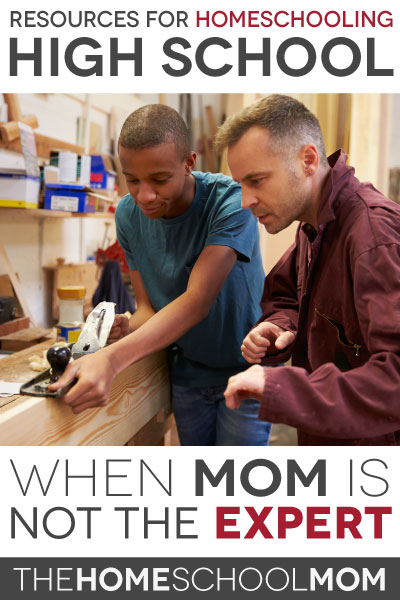 When negative people who don't know anything about homeschooling start talking about why it can't work, one of their criticisms is that homeschooling parents can't possibly know enough to homeschool the "hard" subjects of high school, which is why homeschooled kids won't ever get into college. Of course, this would be a shock to all the homeschooled kids who've not only been accepted to college, but also already graduated. Read More…
Ask Jeanne: Homeschooling the Child Behind in School
My son is 12 and in 6th grade. He is failing this year. Truthfully, I don't know how he has passed in past years, and this year he seems to be regressing. He is currently reading at a 1.5 grade level. It is making it impossible for him to learn anything in school when he can't read. He is in special ed, but they can not work with him one-on-one – not enough resources. We have spoken with the special ed dept and the staff and they agree that pulling him out of school and working with him at home would be best for him. I want to go back and teach him the basics of reading and math. My question is how do I legally do this? I mean I want to start over with him at 1st grade, so how do I do that and still have him enrolled in some homeschool program? He doesn't have the ability to go to school and then me teach him the basics at home. It's just too much for him. So how do I start over with him? Please help. Read More…
Grade Level: When It Matters in Homeschooling
In a previous post, I encouraged parents not to obsess over grade level to the detriment of their child's actual engagement and learning.
However — yes — I concede there are times you do have to think about grade level, and your child and your homeschooling efforts will benefit if you do.
When to Consider Grade Level
It's important to think about grade levels related to:
Meeting requirements to continue homeschooling. Some states in the U.S. require that your child show progress related to grade level in order for you to continue to legally homeschool. If you live in one of these states, you should talk to homeschooling advocates in your area about how to meet these requirements if your child will be perceived as behind grade level. In many states there are alternatives to standardized testing that will demonstrate that your child is making progress, or your child may have learning differences taken into account. (As an aside, I have many concerns about these kinds of state requirements, what they purport to do, and how they impact homeschooling, but that's another essay.) In most cases, doing what you need to do to specifically and ethically meet these requirements may be less damaging than trying to push through years' worth of curriculum that is too many grade levels ahead of your child.
Meeting requirements for future goals. This one is tricky. Of course, most children will have goals to attend college, start a business, have a resourceful or creative life, and/or be employed. Most will want to have the education necessary to live and manage independently if they can and to take care of their own families some day.
Attention to grade level can help you know that next steps need to be taken so your child will be prepared to live an adult life. However, a child whom school administrators might consider to be behind several grade levels still has to start with the next step. That next step may not be skipping ahead to a curriculum with a grade level for the average child who is your child's age.
Read the rest on TheHomeSchoolMom »