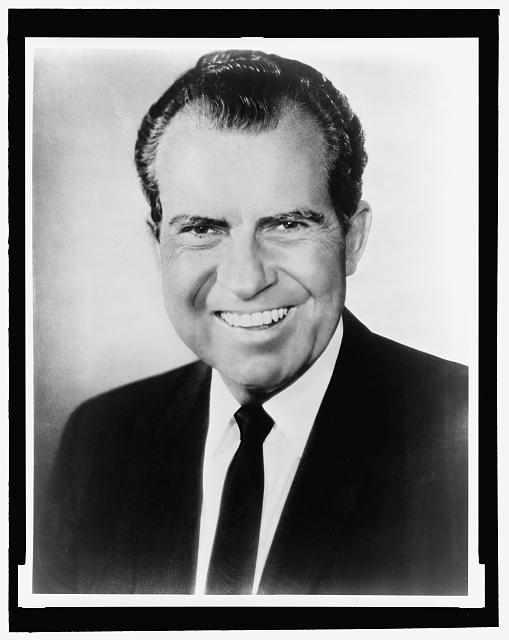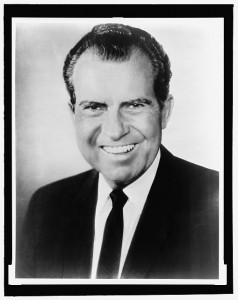 Presidential Facts about Richard M. Nixon
Richard M. Nixon - 37th President of the United States serving 2 terms, from 1969 to 1974.
Vice President - 1st term and part of 2nd term: Spiro T. Agnew, 2nd term end: Gerald R. Ford
Born - January 9, 1913
Died - April 22, 1994
First Lady - Thelma Catherine (Pat) Ryan Nixon
Party - Republican
Richard M. Nixon is from California.
Links
Richard Nixon Genealogy (Y,M,O,T)
From Archives.com
History.com: Richard M. Nixon (Y,M,O,T)
This site offers videos, audio speeches, pictures and interactive resources for studying this president.
American President Richard Nixon (Y,M,O,T)
From the Miller Center at the University of Virginia.
Richard M. Nixon (Y,M,O,T)
From White House.gov
Richard M. Nixon (Y,M,O,T)
From Biography.com
Portraits of the President: Richard Nixon (Y,M,O,T)
From The National Portrait Gallery