State Facts
Wyoming was the 44th state to join the union. It became a state on July 10, 1890.
Capital - Cheyenne
Abbreviation - WY
Nickname - Equality State
Motto - "Equal Rights"
Song - "Wyoming"
Bird - Western Meadowlark
Flower - Indian Paintbrush
Insect -
Area - approximately 97,818 square miles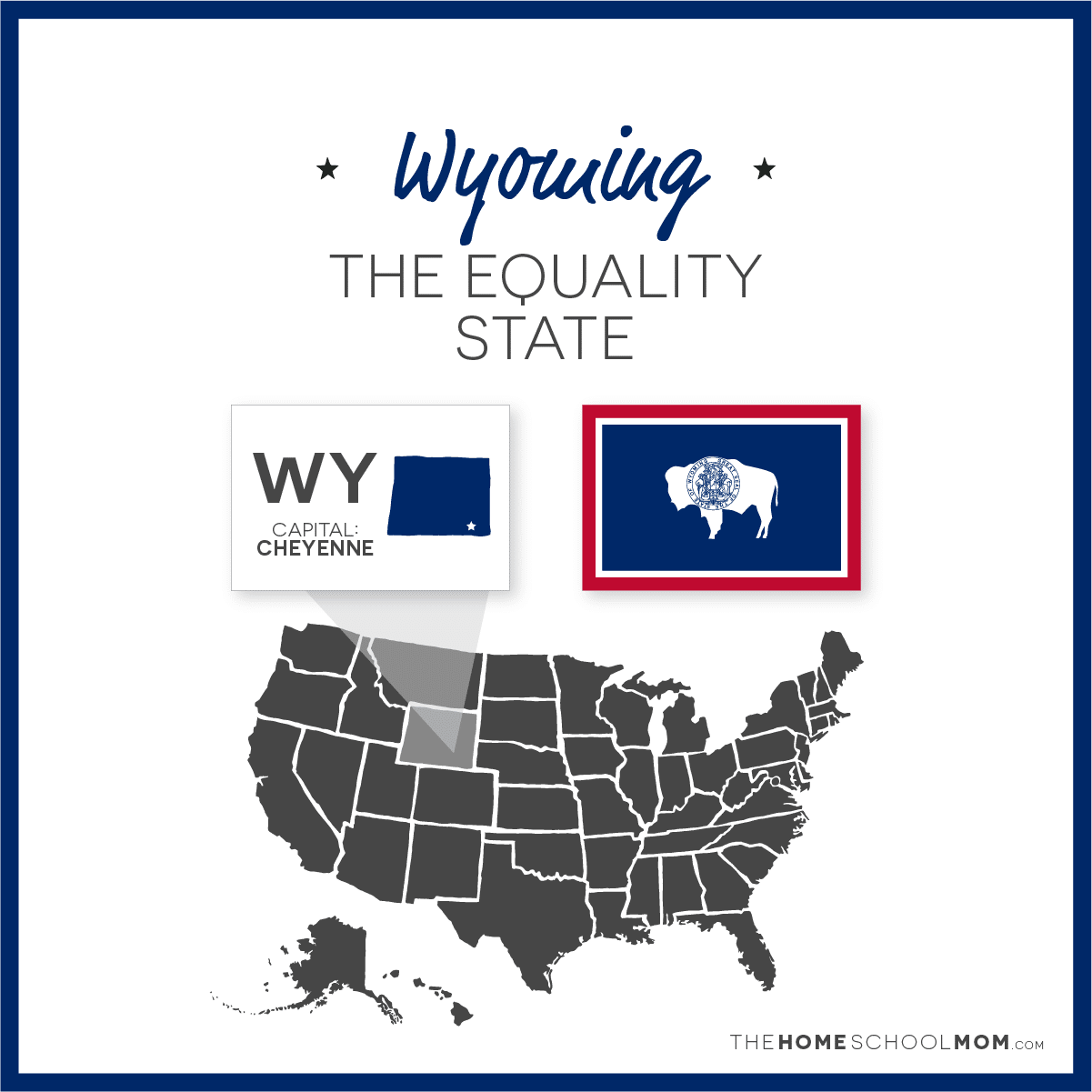 Websites for studying about Wyoming
From TeachersFirst. A comprehensive resource on Wyoming
Mr. Donn has been online for as long as I can remember and he has one of the largest collections of social studies resources available. This is his collection of Wyoming resources.
From the Library of Congress. Games and stories of America's past.
Facts & Trivia about Wyoming
Unique tourist attractions and landmarks in Wyoming.
Loads of fun facts, photos, and travel information about Wyoming.
Wyoming Virtual Field Trips
National Museum of Wildlife Art
Jackson Hole
Virtual field trip online

A museum dedicated to presenting art about wildlife. Located on a bluff called East Gros Ventre Butte and amid real wildlife habitat, the 51,000 square foot sandstone structure overlooks the National Elk Refuge. Permanent exhibits include the Bison, John Clymer, and Carl Rungius galleries.
Yellowstone National Park
Yellowstone National Park
Virtual field trip online

Established in 1872, Yellowstone National Park is America's first national park. Located in Wyoming, Montana, and Idaho, it is home to a large variety of wildlife including grizzly bears, wolves, bison, and elk. Preserved within Yellowstone National Park are Old Faithful and a collection of the world's most extraordinary geysers and hot springs, and the Grand Canyon of the Yellowstone. The website offers historical information about the park for those who cannot visit in person.