State Facts
Washington was the 42nd state to join the union. It became a state on November 11, 1889.
Capital - Olympia
Abbreviation - WA
Nickname - The Evergreen State
Motto - "Alki" - By and By
Song - Washington, My Home
Bird - Goldfinch
Flower - Coast Rhododendron
Insect - Green Darner Dragonfly
Area - approximately 71,303 square miles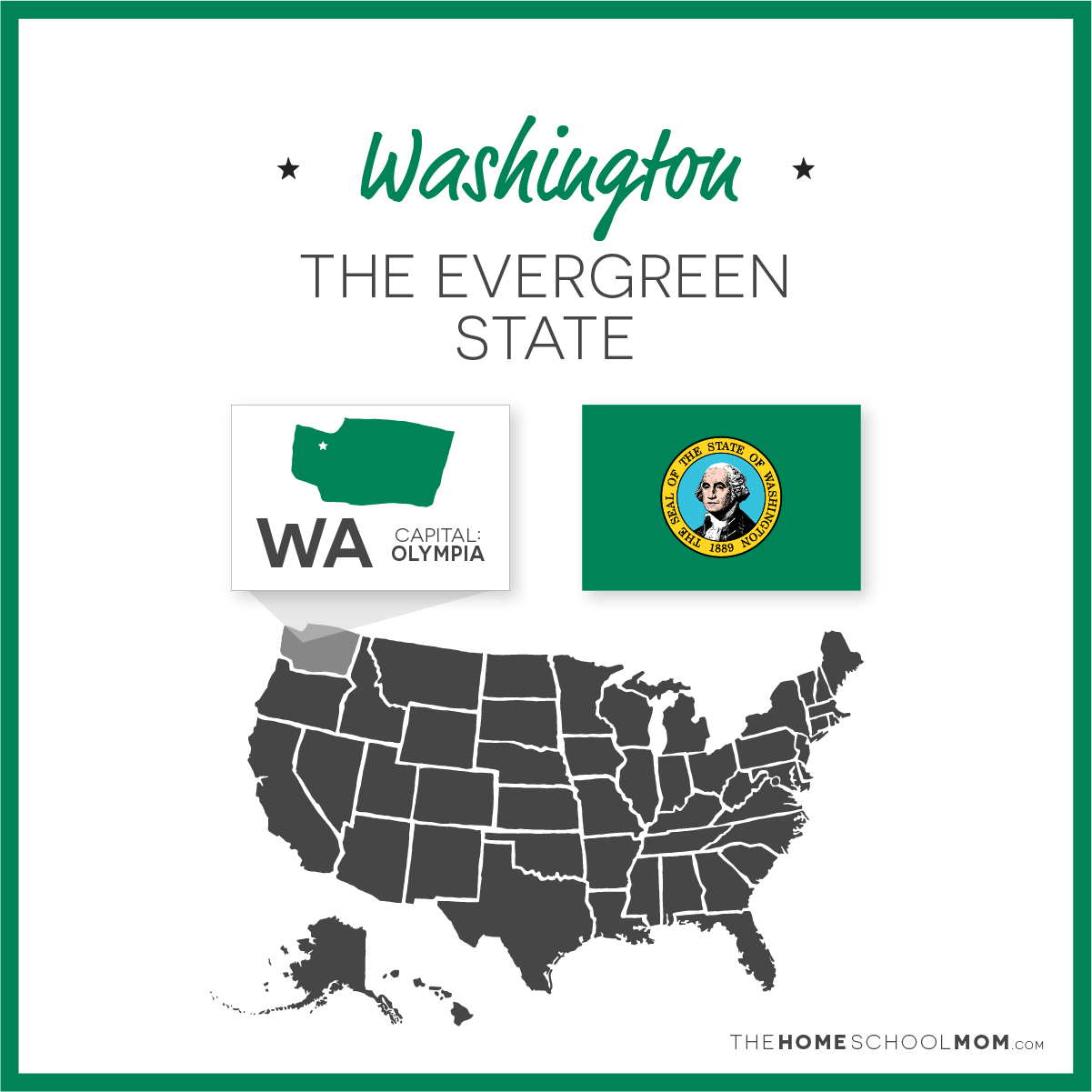 Websites for studying about Washington
Common Trees of the Pacific Northwest
Welcome to the tree identification Home Page at Oregon State University! The purpose of this site is to help you identify common conifers and broadleaves in the Pacific Northwest. Feel free to skip through the pages to learn more about specific genera, or to try your hand at identifying a tree specimen with a user-friendly dichotomous key. If you don't have a specimen handy, go to the mystery tree pages to try to identify the trees pictured.
Information about Washington. State study guides have been added to the Fast Facts pages
From TeachersFirst. A comprehensive resource on Washington
Mr. Donn has been online for as long as I can remember and he has one of the largest collections of social studies resources available. This is his collection of Washington resources.
Facts & Trivia about Washington
Loads of fun facts, photos, and travel information about Washington.
Washington State Legislature Student Page
The Washington State Legislature Welcomes Kids of All Ages. Check out the following links to find out more about how a bill becomes a law, who represents you in Olympia, or what our state symbols are * Who represents you in Olympia? * Symbols of Washington State * Capitol Campus Online Trivia Game * Glossary of Terms * How a Bill Becomes a Law* * Washington State Coloring Book* * Washington State Student Guide*
All About Washington State: State facts, State symbols (Flower, bird, motto, tree...), State History Museum, State coloring book, Electronic virtual Capitol tour, City and county Websites.
Washington Virtual Field Trips
Mount Rainier National Park
Ashford
Virtual field trip online

A Source of Inspiration - Learn about glaciers. Discover life in a rainforest. Hike the Wonderland Trail. Explore subalpine ecology. Watch clouds shroud the mountain and disappear. Visit a rustic historic building. Dream about climbing to the summit. Study geology. Experience a mountain meadow. Listen to a glacier crack.