State Facts
South Carolina was the 8th state to join the union. It became a state on May 23, 1788.
Capital - Columbia
Abbreviation - SC
Nickname - Palmetto State
Motto - "Dum Spiro Spero" - While I breathe, I hope
Song - Carolina
Bird - Carolina Wren
Flower - Yellow Jessamine
Insect - Carolina Mantid
Area - approximately 32,007 square miles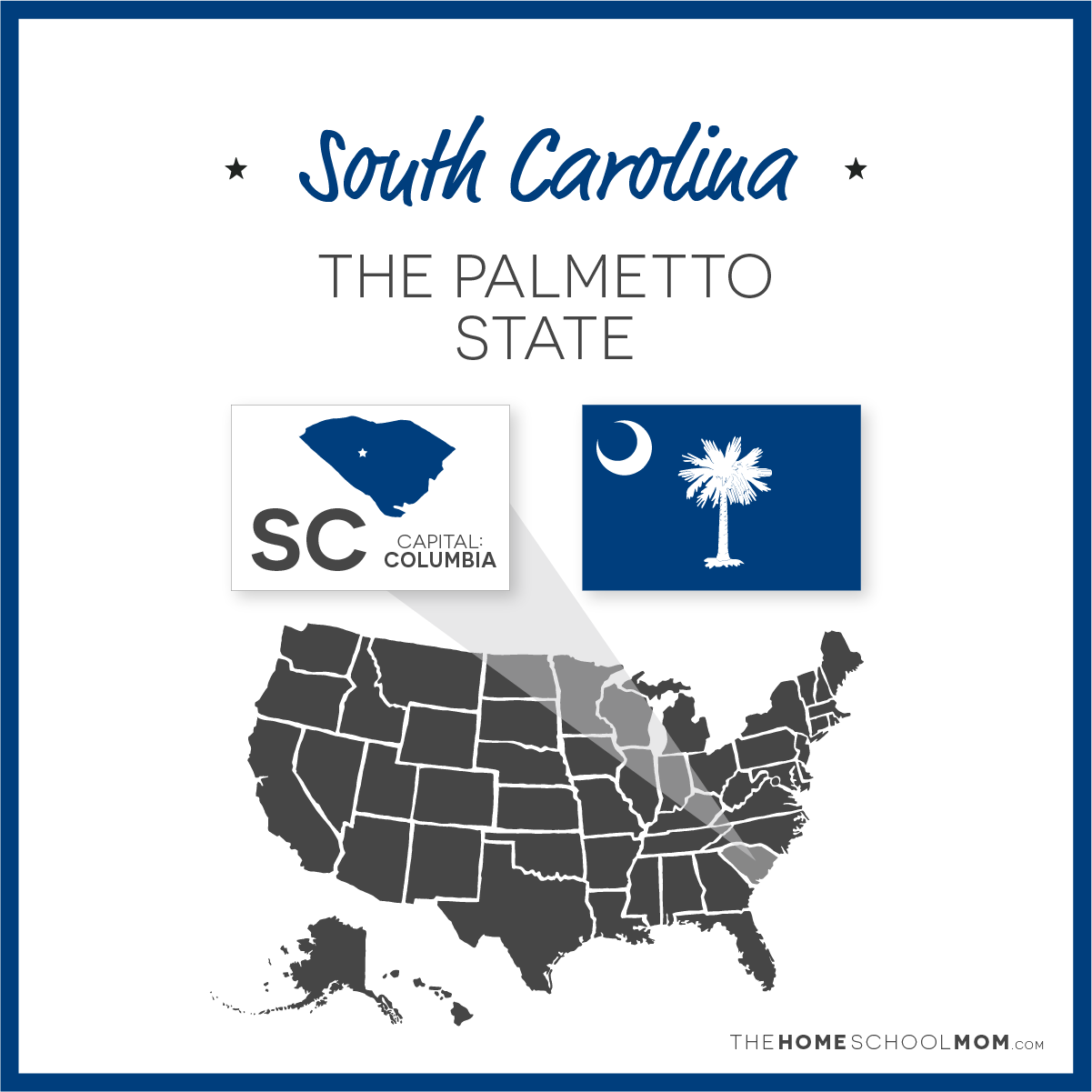 Websites for studying about South Carolina
Mr. Donn has been online for as long as I can remember and he has one of the largest collections of social studies resources available. This is his collection of South Carolina resources.
Information about South Carolina. State study guides have been added to the Fast Facts pages