State Facts
Oregon was the 33rd state to join the union. It became a state on February 14, 1859.
Capital - Salem
Abbreviation - OR
Nickname - Beaver State
Motto - "She Flies With Her Own Wings" and "The Union"
Song - Oregon, My Oregon
Bird - Western Meadowlark
Flower - Oregon grape
Insect - Oregon Swallowtail Butterfly
Area - approximately 98,386 square miles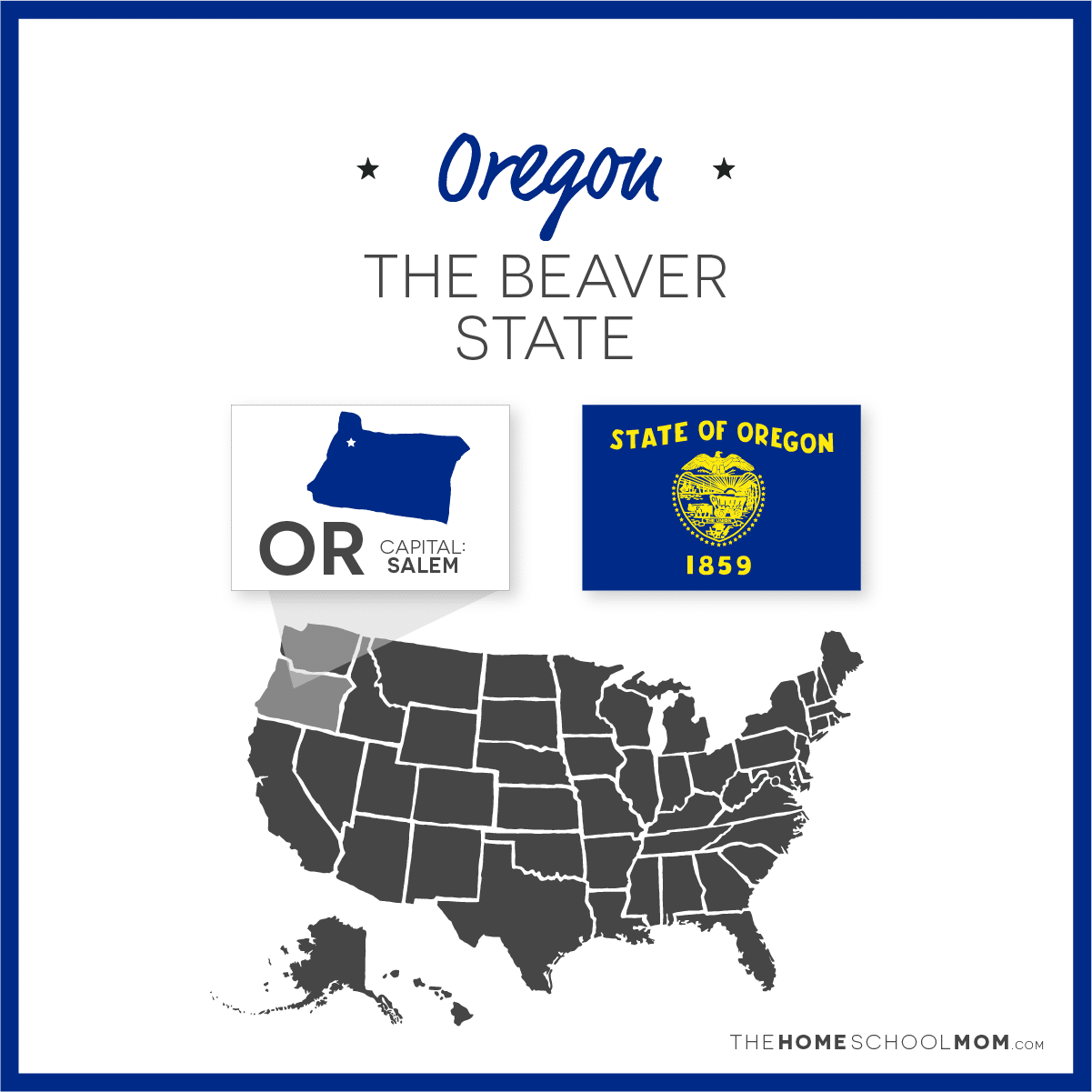 Websites for studying about Oregon
Common Trees of the Pacific Northwest
Welcome to the tree identification Home Page at Oregon State University! The purpose of this site is to help you identify common conifers and broadleaves in the Pacific Northwest. Feel free to skip through the pages to learn more about specific genera, or to try your hand at identifying a tree specimen with a user-friendly dichotomous key. If you don't have a specimen handy, go to the mystery tree pages to try to identify the trees pictured.
From TeachersFirst. A comprehensive resource on Oregon
Mr. Donn has been online for as long as I can remember and he has one of the largest collections of social studies resources available. This is his collection of Oregon resources.
From the Library of Congress. Games and stories of America's past.
Facts & Trivia about Oregon
Unique tourist attractions and landmarks in Oregon
Loads of fun facts, photos, and travel information about Oregon.