State Facts
Nebraska was the 37th state to join the union. It became a state on March 1, 1867.
Capital - Lincoln
Abbreviation - NE
Nickname - Cornhusker State, The Tree Planters' State
Motto - "Equality before the law"
Song - Beautiful Nebraska
Bird - Western Meadowlark
Flower - Goldenrod
Insect - Honeybee
Area - approximately 77,358 square miles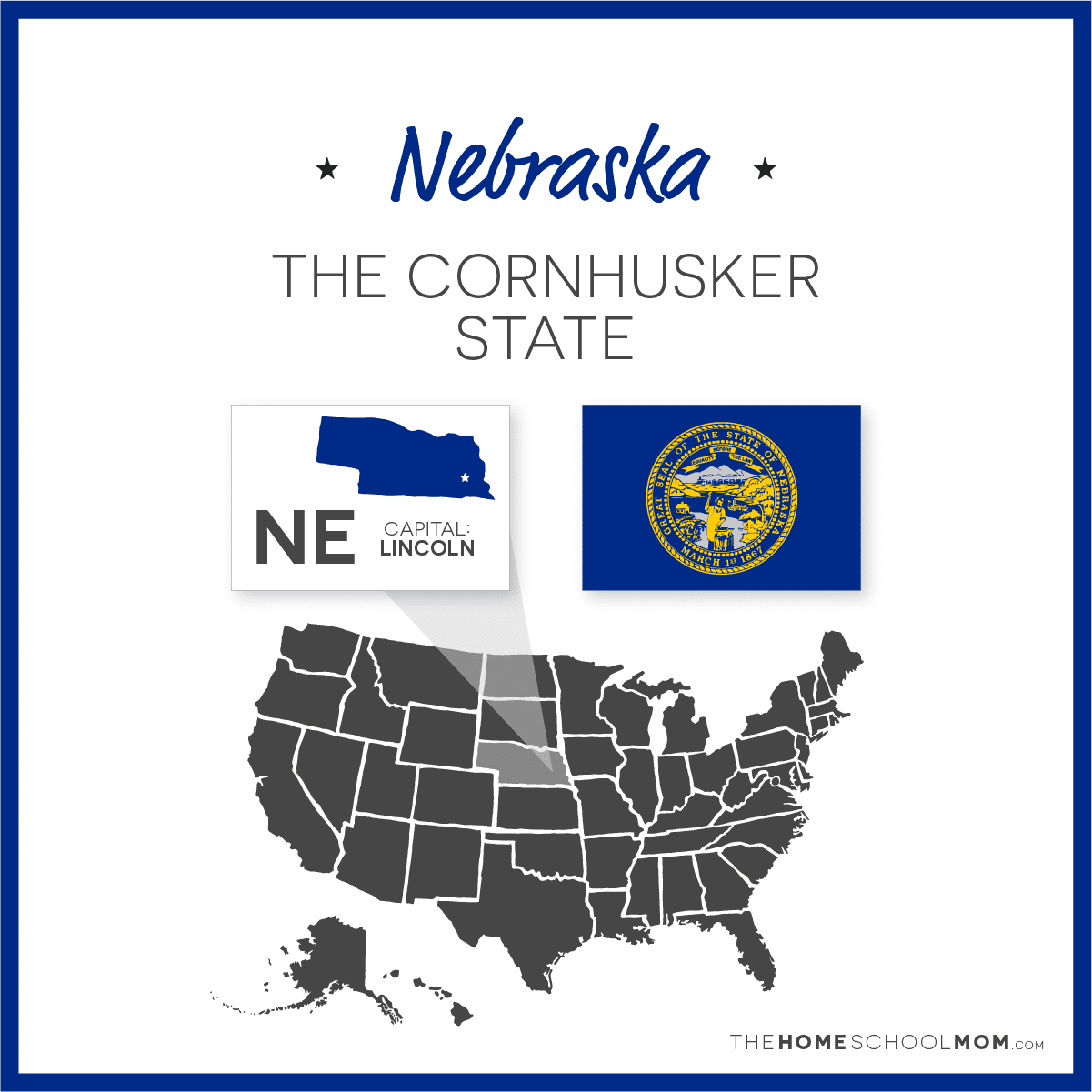 Websites for studying about Nebraska
Worksheets and puzzles for kids to learn more about Nebraska
From A to Z yecher Stuff.com. Fun Educational Activities
From TeachersFirst. A comprehensive resource on Nebraska
Mr. Donn has been online for as long as I can remember and he has one of the largest collections of social studies resources available. This is his collection of Nebraska resources.
Information about Nebraska. State study guides have been added to the Fast Facts pages
From the Library of Congress. Games and stories of Nebraska's past.
Facts & Trivia about Nebraska
Loads of fun facts, photos, and travel information about Nebraska.
From Enchanted Learning.com
Nebraska Virtual Field Trips
Niobrara National Scenic River
Valentine
Virtual field trip online

The Niobrara River drains over 12,000 square miles of the Sandhills, one of the largest stabilized dunefields in the world. Float on this river and be surprised at the pine-clad hills and prairie, numerous waterfalls, tall sandstone cliffs and wildlife.