State Facts
Massachusetts was the 6th state to join the union. It became a state on February 6, 1788.
Capital - Boston
Abbreviation - MA
Nickname - Bay State
Motto - "Ense petit placidam sub libertate quietem" - By the sword we seek peace, but peace only under liberty
Song - All Hail to Massachusetts
Bird - Black-Capped Chickadee
Flower - Mayflower
Insect - Ladybug (Ladybird Beetle)
Area - approximately 10,555 square miles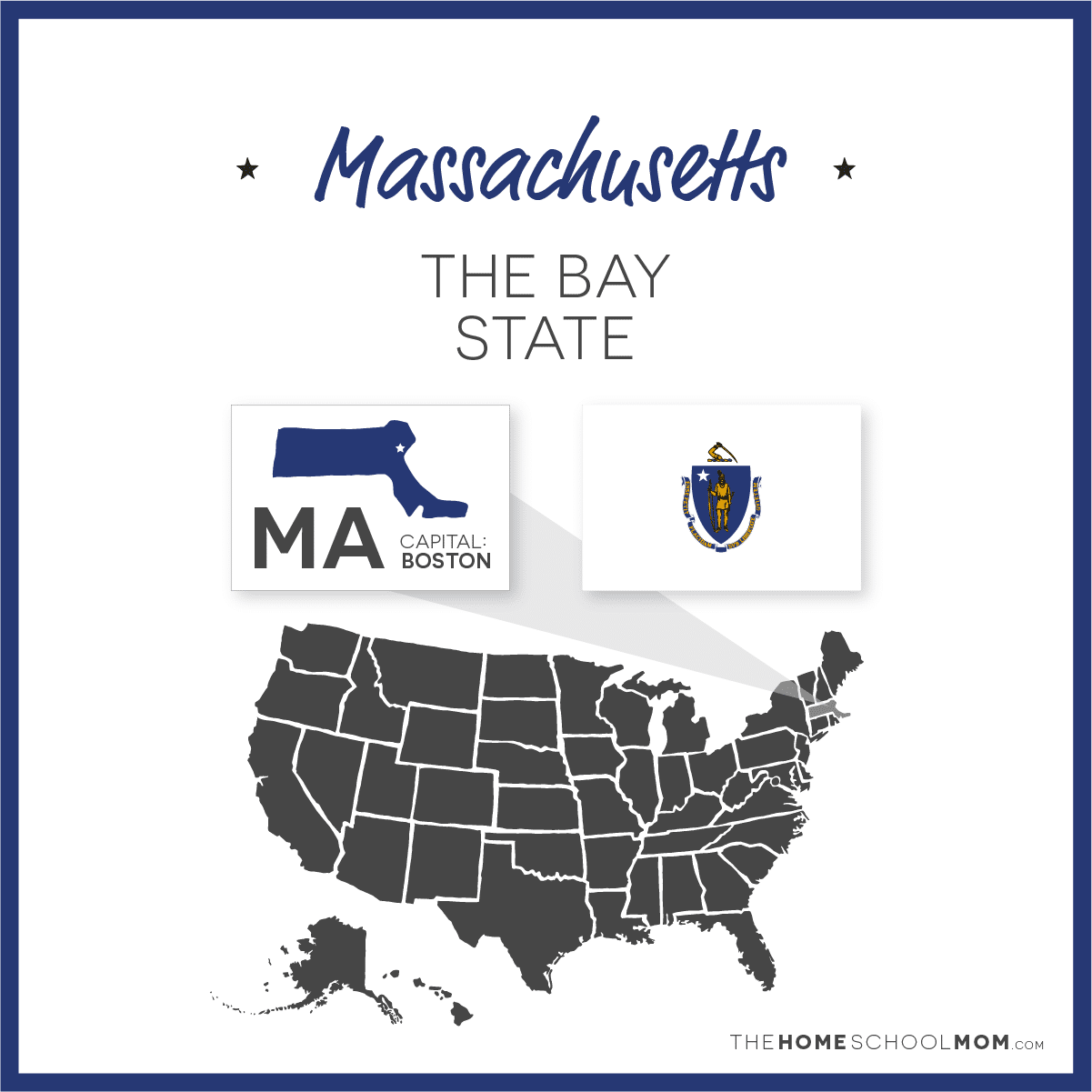 Websites for studying about Massachusetts
In 1999, the United States Mint began striking a new quarter about every ten weeks to honor one of the 50 states—that is, five new quarters every year—until the program ended. The quarters were struck in the same order as the states' birthdays.
Amherst College Museum of Natural History
At Amherst College, there are over 200,000 objects spanning a dozen different types of natural history collections. These objects have been acquired through expeditions, exchanges, donations and purchases from the 1820s to the present. The collections are, in a sense, representative of the interests of the faculty at any given point in time, and also mirror the history of scientific inquiry in the western world. Many items come from local areas, while many more are from sites in Africa, Asia, and South and Central America where graduated missionaries were sent in the College's earliest years or where expeditions ventured.
From TeachersFirst. A comprehensive resource on Massachusetts
Mr. Donn has been online for as long as I can remember and he has one of the largest collections of social studies resources available. This is his collection of Massachusetts resources.
Facts & Trivia about Massachusetts