State Facts
Maryland was the 7th state to join the union. It became a state on April 28,1788.
Capital - Annapolis
Abbreviation - MD
Nickname - Old Line State
Motto - "Fatti Maschii, Parole Femine" Manly Deeds, Womanly Words
Song - Maryland, My Maryland
Bird - Baltimore oriole
Flower - Black-eyed Susan
Insect - Baltimore Checkerspot Butterfly
Area - approximately 12,407 square miles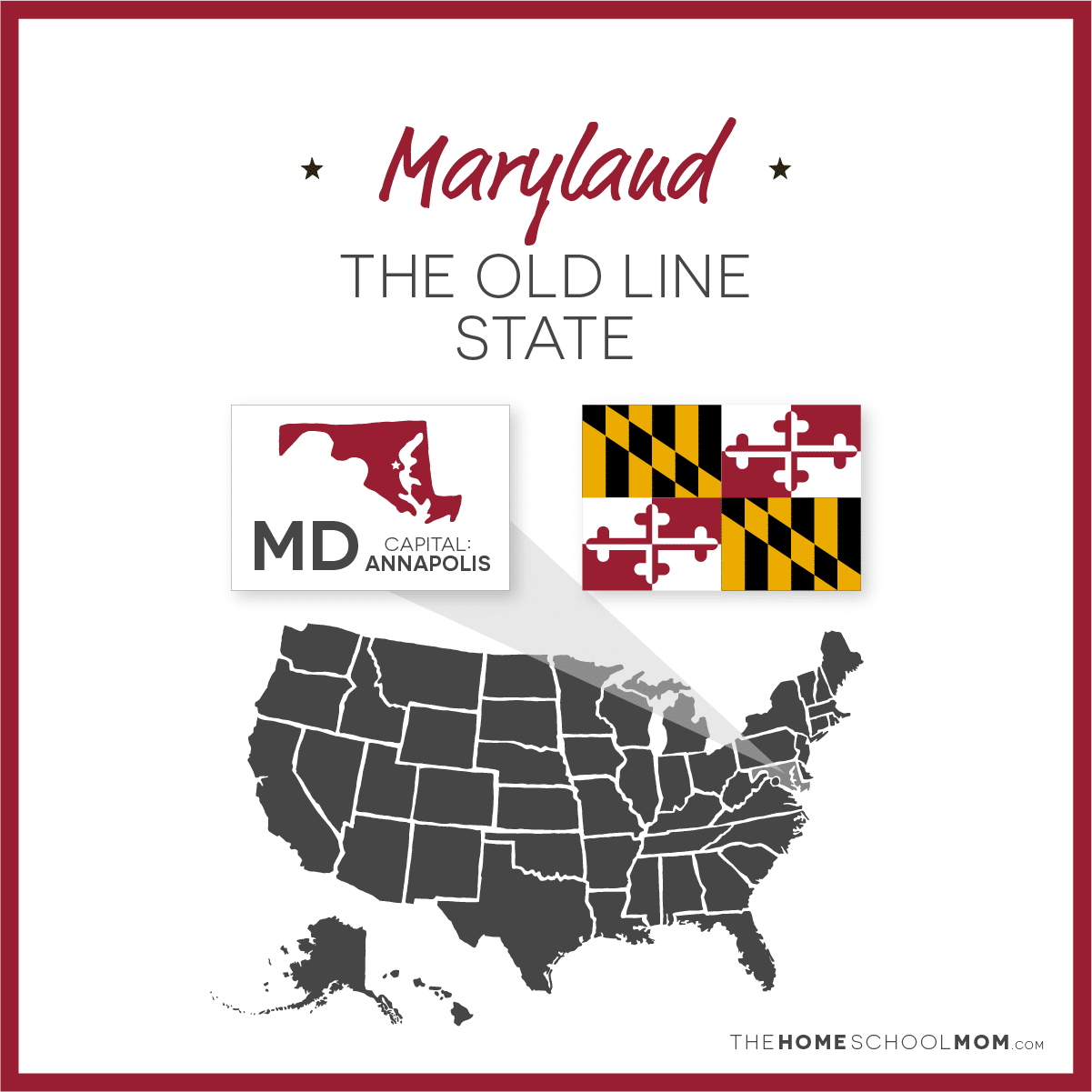 Websites for studying about Maryland
Arts On Stage is a presenter of live, professional theatre performances for students in Maryland. Students in grades Pk-12 are welcomed.
Fun Educational Activities
From TeachersFirst. A comprehensive resource on Maryland
Mr. Donn has been online for as long as I can remember and he has one of the largest collections of social studies resources available. This is his collection of Maryland resources.
From the Library of Congress. Games and stories of America's past.
Facts & Trivia about Maryland
Loads of fun facts, photos, and travel information about Maryland.
Maryland Virtual Field Trips
Antietam National Battlefield
Sharpsburg
Virtual field trip online

Considered the bloodiest one day battle in American history occurred on September 17, 1862. Includes a number of multimedia presentations available for download. The website offers historical information about the park for those who cannot visit in person.