State Facts
Iowa was the 29th state to join the union. It became a state on December 28, 1846.
Capital - Des Moines
Abbreviation - IA
Nickname - Hawkeye State
Motto - "Our liberties we prize and our rights we will maintain"
Song - The Song of Iowa
Bird - Eastern Goldfinch
Flower - Wild Rose
Insect -
Area - approximately 56,276 square miles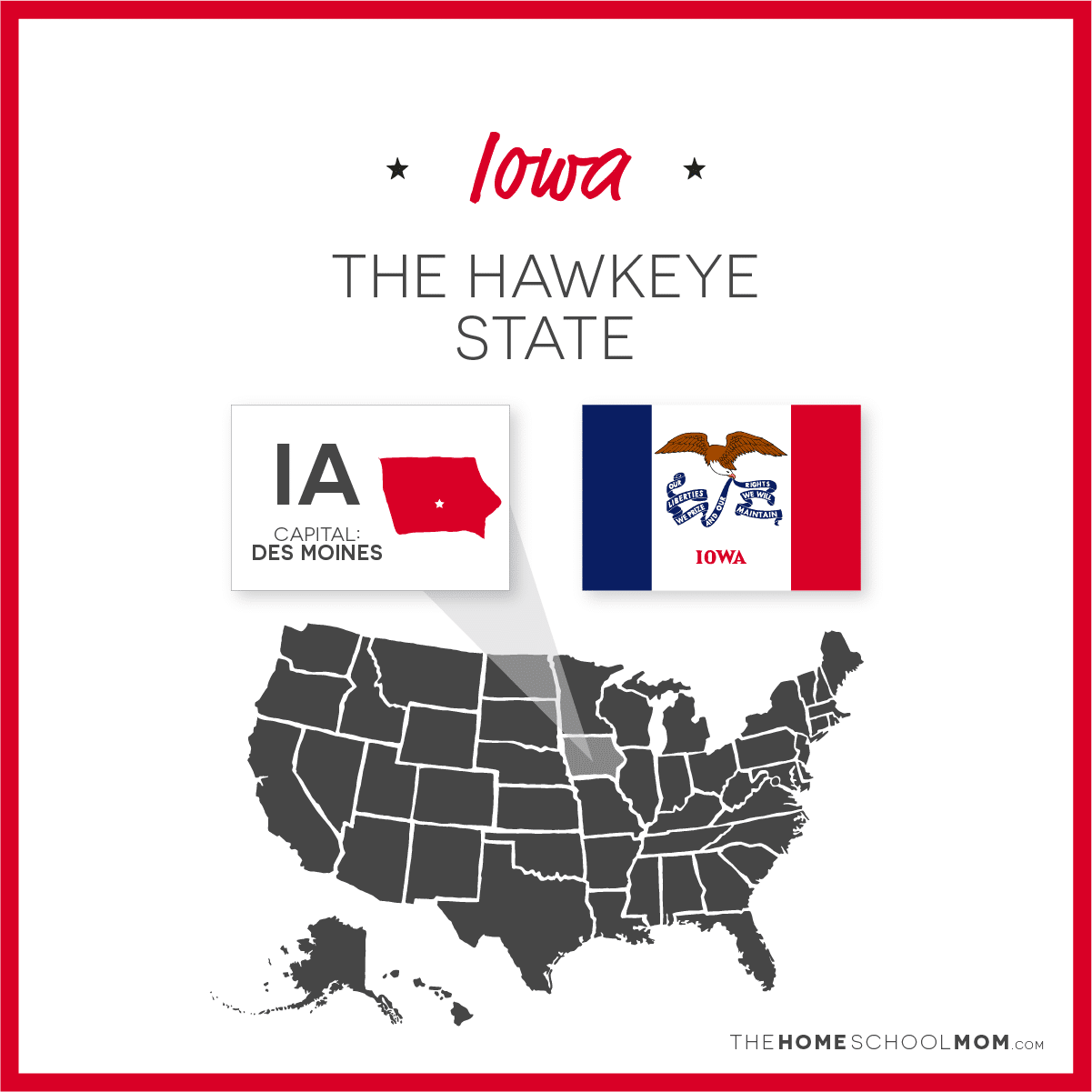 Websites for studying about Iowa
Identification of Common Trees of Iowa
This interactive key was developed to help identify the most common trees in Iowa. The key is based on vegetative characteristics such as leaves, fruits, and bark. It is not a complete key. It does not include all trees grown in Iowa.
Fun Educational Activities
From TeachersFirst. A comprehensive resource on Iowa
Mr. Donn has been online for as long as I can remember and he has one of the largest collections of social studies resources available. This is his collection of Iowa resources.
Information about Iowa. State study guides have been added to the Fast Facts pages
From the Library of Congress. Games and stories of America's past.
Facts & Trivia about Iowa
Unique tourist attractions and landmarks in Iowa
Loads of fun facts, photos, and travel information about Iowa.
Iowa Farm Bureau -- A Patchwork of People Helping People