State Facts
Illinois was the 21st state to join the union. It became a state on December 3, 1818.
Capital - Springfield
Abbreviation - IL
Nickname - Prairie State
Motto - State Sovereignty, National Union
Song - "Illinois"
Bird - Cardinal
Flower - Illinois Native (Purple) Violet
Insect - Monarch Butterfly
Area - approximately 57,918 square miles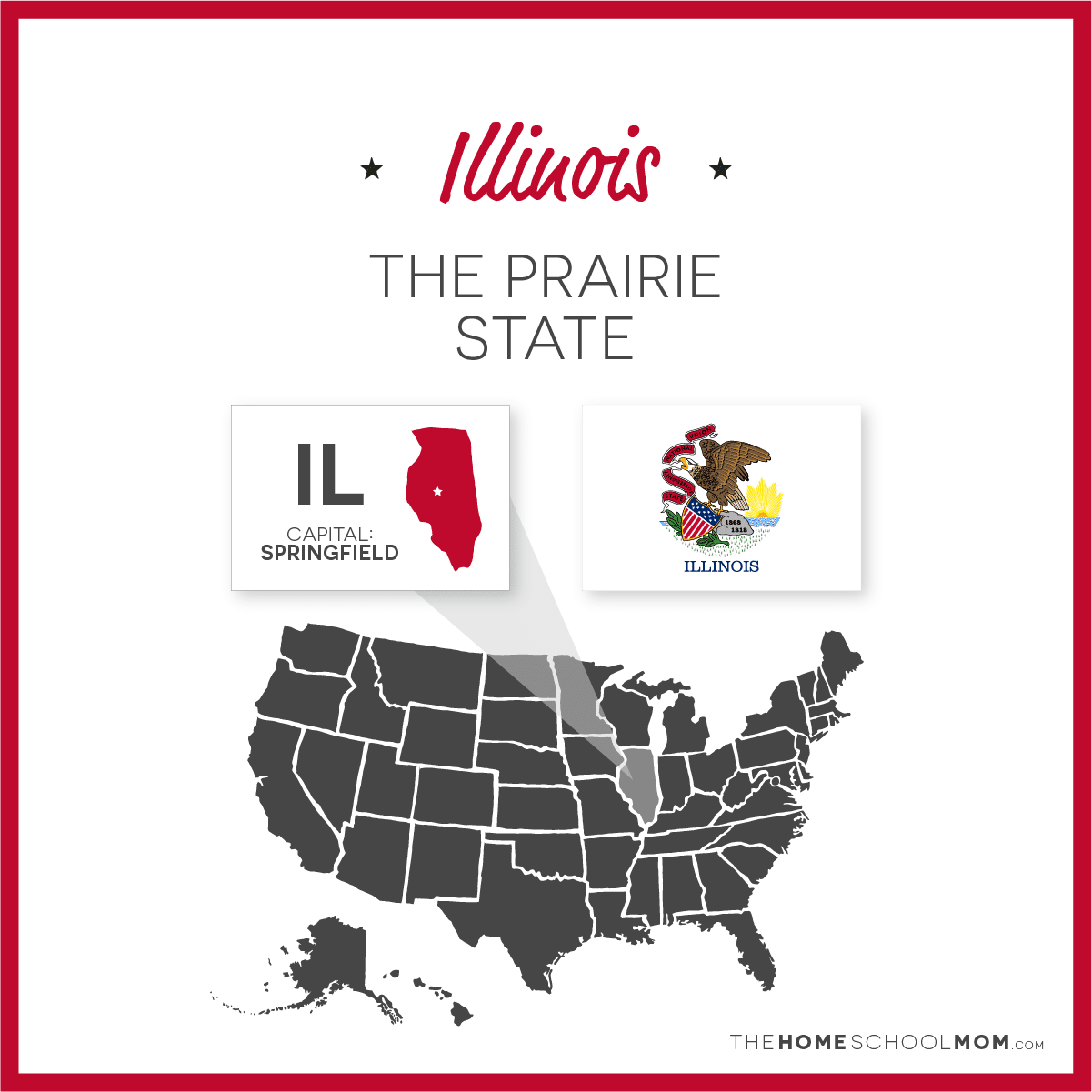 Websites for studying about Illinois
Bloomington Center for the Performing Arts
The mission of the Bloomington Center for the Performing Arts is to create an environment where all forms of artistic expression are appreciated, encouraged and seen as a contribution to the quality of life in our community. With shows for all ages, group discount options, and special children events, the BCPA is a great venue for your next field trip!
Fun Educational Activities
From TeachersFirst. A comprehensive resource on Illinois
Mr. Donn has been online for as long as I can remember and he has one of the largest collections of social studies resources available. This is his collection of Illinois resources.
From the Library of Congress. Games and stories of America's past.
Facts & Trivia about Illinois
Loads of fun facts, photos, and travel information about Illinois.
Bloomington Center for the Performing Arts
Student Spotlight shows at the BCPA help educators meet Illinois Learning Standards on a wide variety of subjects, including Performing Arts, English Language Arts, History, Science, and Math. Attending Student Spotlight shows is a multi-faceted opportunity for learning. This isn't merely a trip to the theatre, although arts and humanities are important to study on their own. All shows are curriculum-connected and, as they enter the venue, students are exposed to unique architecture in an important and historic location.
Illinois Virtual Field Trips
Art Institute of Chicago
Chicago
Virtual field trip online

The purposes for which the Art Institute of Chicago is formed are: to found, build, maintain, and operate museums, schools, libraries of art, and theaters; to provide support facilities in connection therewith; to conduct appropriate activities conducive to the artistic development of the region; and to conduct and participate in appropriate activities of national and international significance;
Historic Auto Attractions
Roscoe
Virtual field trip online

Take a journey through time where history and entertainment meet. Enjoy more than 70 historic vehicles and hundreds of pieces of history that take you beyond the concept of most auto museums. Travel from the old west days to the days of Al Capone and Bonnie & Clyde to TV land, legends of racing, famous cars & famous stars, and more. You will be amazed at this collection of historical facts and memorabilia. You will be transported to the day President Kennedy was assassinated. See the chair that President Lincoln sat in his famous portrait, the dress worn by Marilyn Monroe, the 1976 Bicentennial money car & Johnny Cash's 'One Piece At A Time Car', Batmobiles, Charlie's Angels, Sanford & Son, Flintstone's and more.
Lincoln's New Salem State Historic Site
Petersburg
Virtual field trip online

Step back in time 150 years and see Lincoln's New Salem the way it looked when Abraham Lincoln was a young adult. Whether you are coming for the day or to stay an entire week, get to to know Lincoln's New Salem before you actually arrive. See authentic blacksmiths and railsplitter. Stop by our country store and browse the handmade items. If you get a craving for something to eat, visit our full service restaurant. Join us for a walk in the woods or for a performance at the Theatre in the Park