State Facts
Georgia was the 4th state to join the union. It became a state on January 2, 1788.
Capital - Atlanta
Abbreviation - GA
Nickname - Empire State of the South, Peach State
Motto - "Wisdom, Justice, and Moderation"
Song - Georgia on My Mind
Bird - Brown thrasher
Flower - Cherokee Rose
Insect - Honey Bee
Area - approximately 59,441 square miles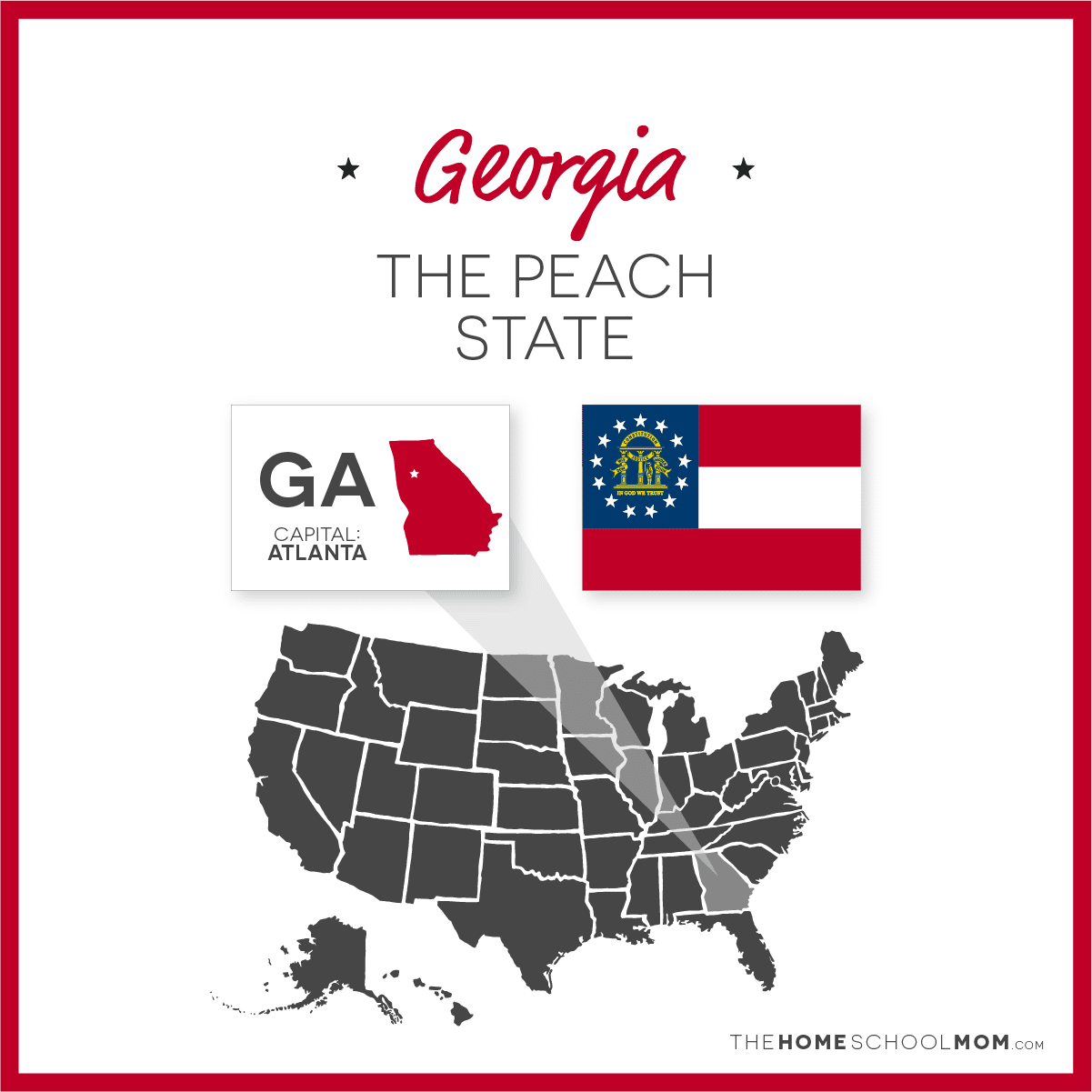 Websites for studying about Georgia
Fun Educational Activities
From TeachersFirst. A comprehensive resource on Georgia
Mr. Donn has been online for as long as I can remember and he has one of the largest collections of social studies resources available. This is his collection of Georgia resources.
From the Library of Congress. Games and stories of America's past.
Facts & Trivia about Georgia
Unique tourist attractions and landmarks in Georgia
Loads of fun facts, photos, and travel information about Georgia.
Georgia Virtual Field Trips
Hay House
Macon
Virtual field trip online

Hay House (Johnston-Felton-Hay) is designed in the Italian Renaissance Revival style, unusual for residential architecture, most particularly in the South in the 1850s. It is chiefly characterized by arches and curves, as opposed to the Greek Revival style which is composed mainly with straight lines. Notice that all the windows are round arches. Symmetry is also fundamental to this style. The central block of the house is flanked by two wings which are identical, at least from the exterior. The two-story octagonal cupola crowns the house and gives it a sense of vertical lift. The cupola serves as part of the ventilation system, acting as a chimney which helps to draw the hot air up and out of the house. Hay House offers a range of curriculum- based education programs designed to cater to different age groups and learning styles.