State Facts
Florida was the 27th state to join the union. It became a state on March 3, 1845.
Capital - Tallahassee
Abbreviation - FL
Nickname - The Sunshine State
Motto - "In God we trust."
Song - "Swanee River"
Bird - Mockingbird
Flower - Orange blossom
Insect - Zebra Longwing Butterfly
Area - approximately 65,758 square miles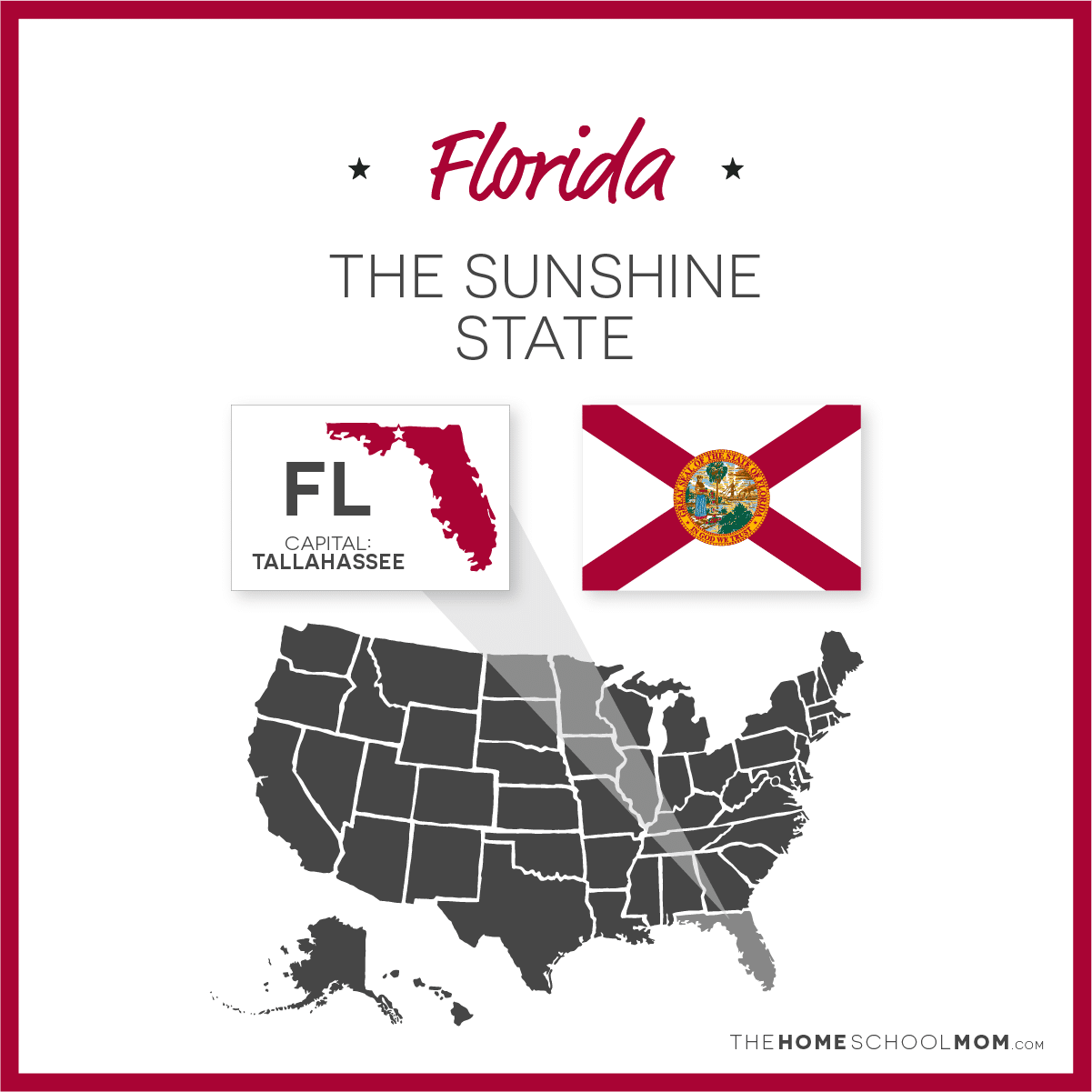 Websites for studying about Florida
Fun Educational Activities
Mr. Donn has been online for as long as I can remember and he has one of the largest collections of social studies resources available. This is his collection of Florida resources.
From the Library of Congress. Games and stories of America's past.
Facts & Trivia about Florida
Unique tourist attractions and landmarks in Florida.
From EnchantedLearning.com
Loads of fun facts, photos, and travel information about Florida.
Florida Virtual Field Trips
Chihuly Collection presented by the Morean Arts Center
St. Petersburg
The Morean is here to help you create an exciting, adventurous, creative Arts package. We have many different options for each location, and can tailor your experience to your needs. Make it educational and ask for the STEM tour at the Chihuly Collection, Deliver thrills working with molten glass in a Morean Glass Studio Hot Shop experience, or build a group totem pole or other team creation at the Morean Center for Clay. We offer experiences both Virtual and In Person experiences. For more information, please reach out to groupsales@moreanartscenter.org.
Fantasy of Flight
Polk City
Virtual field trip online

Visitors experience the fun and adventures of flying. Houses over 40 rare and vintage aircraft for flight enthusiasts to see.
Flagler Museum
Palm Beach
Virtual field trip online

Henry Flagler brought railroads and luxury hotels to Florida. Today, tourism and agriculture are the cornerstone of Florida's economy. The museum shows visitors the beginning of the Gilded Age.
Sports Immortals
Boca Raton
Virtual field trip online

Memorabilia and acheivements of famous sports legends.