State Facts
Delaware was the 1st state to join the union. It became a state on December 7, 1787.
Capital - Dover
Abbreviation - DE
Nickname - First State, Diamond State, Blue Hen State, Small Wonde
Motto - "Liberty and Independence"
Song - Our Delaware
Bird - Blue Hen Chicken
Flower - Peach Blossom
Insect - Ladybug (Ladybird Beetle)
Area - approximately 1,954 square miles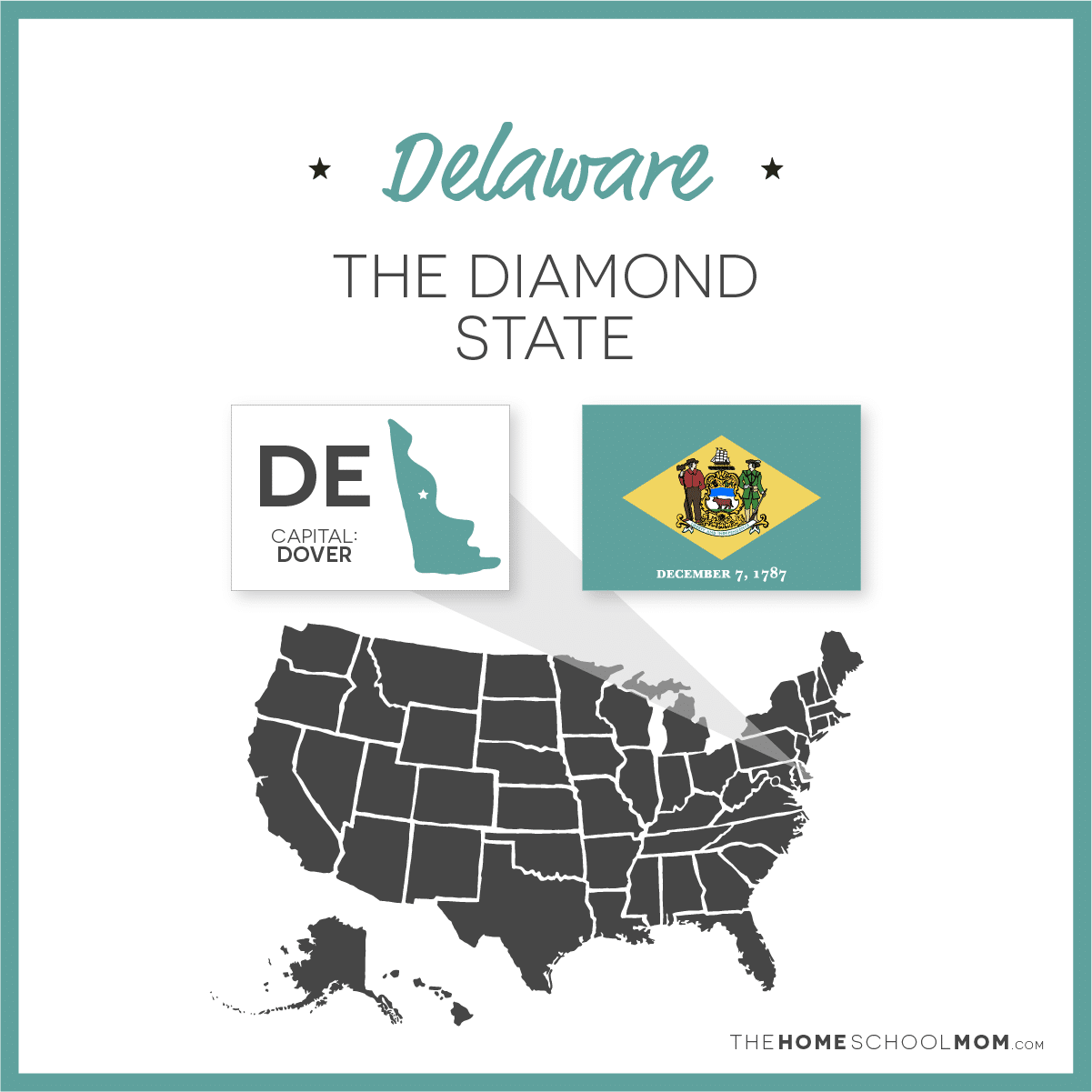 Websites for studying about Delaware
Fun Educational Activities
From TeachersFirst. A comprehensive resource on Delaware.
Mr. Donn has been online for as long as I can remember and he has one of the largest collections of social studies resources available. This is his collection of Delaware resources.
From the Library of Congress. Games and stories of America's past.
Facts & Trivia about Delaware
Loads of fun facts, photos, and travel information about Delaware.