State Facts
Connecticut was the 5th state to join the union. It became a state on January 9, 1788.
Capital - Hartford
Abbreviation - CT
Nickname - Constitution State
Motto - "Qui transtulit sustinet" - He who transplanted still sustains
Song - Yankee Doodle
Bird - American Robin
Flower - Mountain Laurel
Insect - European Mantis
Area - approximately 5,544 square miles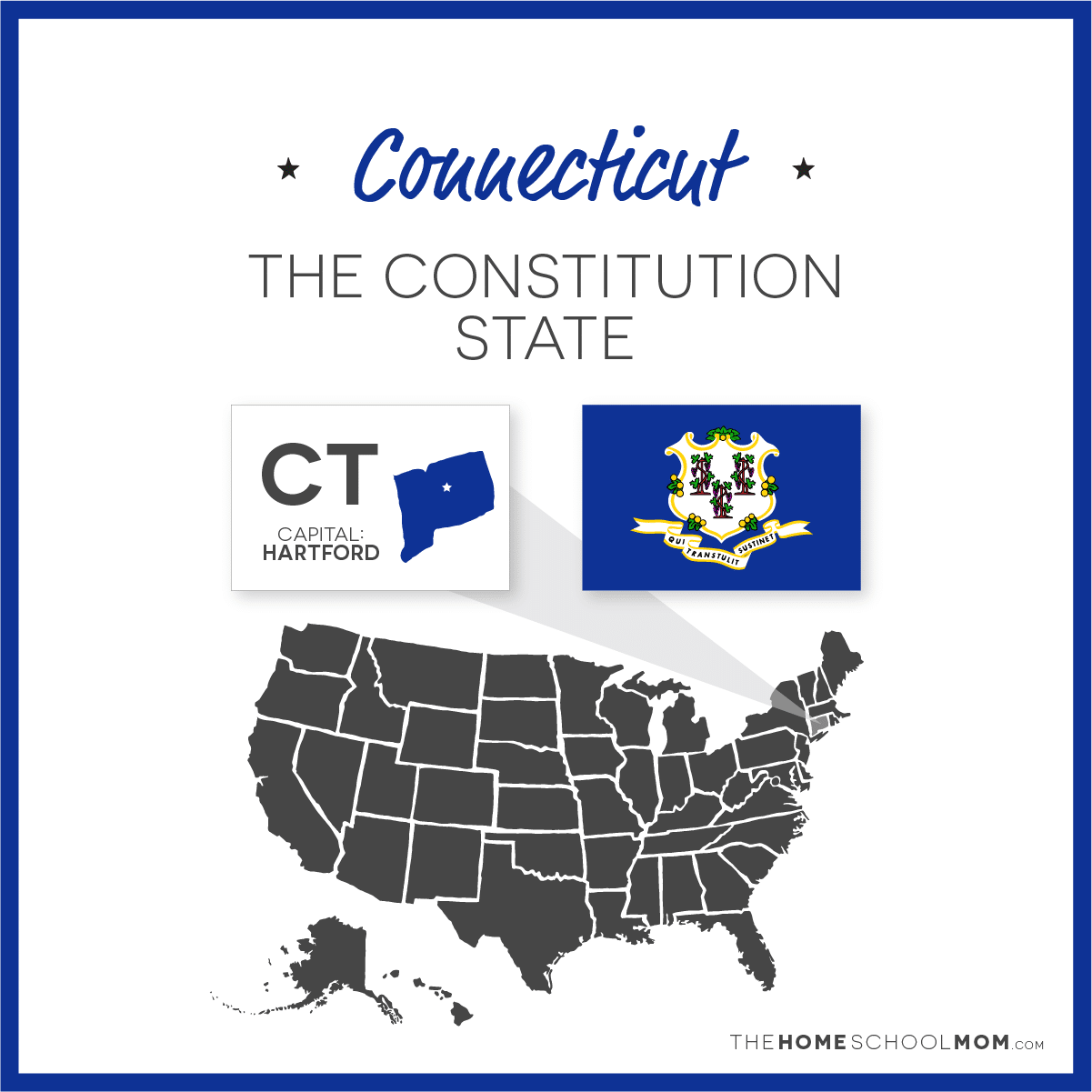 Websites for studying about Connecticut
From TeachersFirst. A comprehensive resource on Connecticut
Mr. Donn has been online for as long as I can remember and he has one of the largest collections of social studies resources available. This is his collection of Connecticut resources.
Information about Connecticut. State study guides have been added to the Fast Facts pages
Facts & Trivia about Connecticut
Loads of fun facts, photos, and travel information about Connecticut.
Strives to make YOUR life easier by providing timely information about children's activities within Connecticut . Easily search and register for programs, classes, and events.
Our mission is to provide an online destination for parents with a comprehensive listing of all information pertinent to their children and what events, resources, activities, and professionals are locally available to them.
Welcome to Connecticut's Website for Children. Select links to have fun learning about Connecticut.