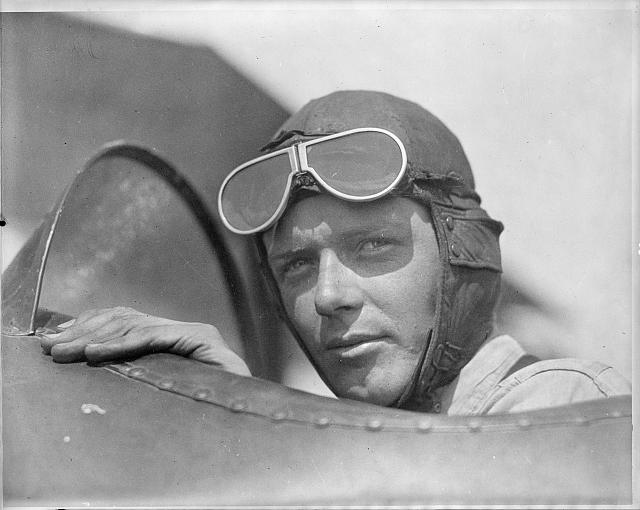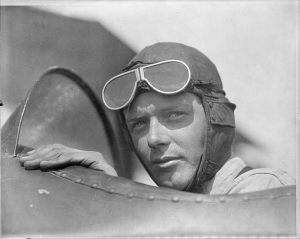 Charles Lindbergh was an American aviator who made the first non-stop, solo transatlantic flight. The 33+ hour flight from New York to France in The Spirit of St. Louis won fame and fortune for Lindbergh, but these ultimately resulted in tragedy when his infant son was kidnapped for ransom. Despite payment of the ransom, the child was murdered. Lindbergh later became a writer and published multiple memoirs; The Spirit of St. Louis, published in 1953, won Lindbergh a Pulitzer Prize.
Born - February 4, 1902
Died - August 26, 1974
Activities, Lesson Plans, and More
Age Range Key
Y—Young (PreK-3rd)
M—Middle (4th-6th)
O—Older (7th-12th)
T—Teacher Resources
Lindbergh Articles from the New York Times (M, O, T)
This site is owned and operated by the Spirit of St. Louis 2 Project. The website offers links to NYTimes articles printed about Charles Lindbergh.
Found photos capture Charles Lindbergh before famous flight (Y, M, O, T)
Photos tucked away for 90 years in a California newspaper's archives portray Charles Lindbergh just before famous flight.
Charles Lindbergh Study Resources (M, O, T)
From Course Hero.com
Charles Lindbergh Lesson Plan (M, O, T)
From Study.com
Aviation Lesson for Kids: History, Facts & Terms (Y, M)
From Study.com
Lindbergh Kidnapping (Y, M, O, T)
Famous cases from FBI.gov
Charles Lindbergh Biography (Y, M, O, T)
From Notable Biographies.com
Charles Lindbergh: Biography, Flight & Kidnapping (Y, M, O, T)
From Study.com
Charles A. Lindbergh (Y, M)
From Kids Britannica.com