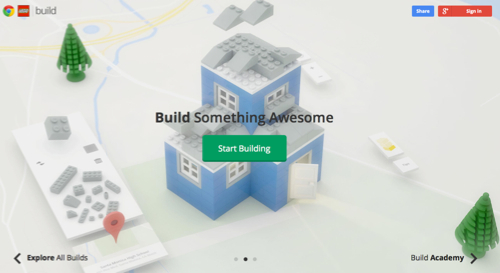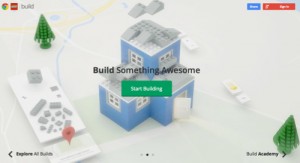 As if homeschoolers don't have enough of the real thing hidden under couch cushions, Google has just unveiled a new virtual LEGO® building site, Build With Chrome. A tie-in with the upcoming film, The  LEGO® Movie™, the site features a 3D graphics technology that lets you build and display LEGO® creations using virtual bricks.

While LEGO® has offered its own free building software for years, Build With Chrome is adapted for use on touch screens, including tablets and smart phones as well as on computers (with or without touch screens). Of course, running Chrome is what makes the thing tick, and this being Google, the tie-ins with Google+ are prominent. That's the way you share your creations. Parents will want to make sure they're okay with all the Google-ness as well as the product-heavy film itself.
If all that works for you, your kids might really enjoy what Build With Chrome provides, which includes not only making and sharing stuff built with virtual bricks, but also, as Google explains, publishing them on "any plot of land in the world."
For the adults who can't figure out how the site works, there are Build Academy tutorials right on the site, and here's a YouTube video to get you oriented to Build With Chrome before you turn your young engineers loose online.
I don't have any LEGO builders at my house any more, but we had Lego bricks underfoot for years, and I know my guys would have enjoyed Build With Chrome -- and I wouldn't have to be paranoid about vacuuming the virtual pieces.