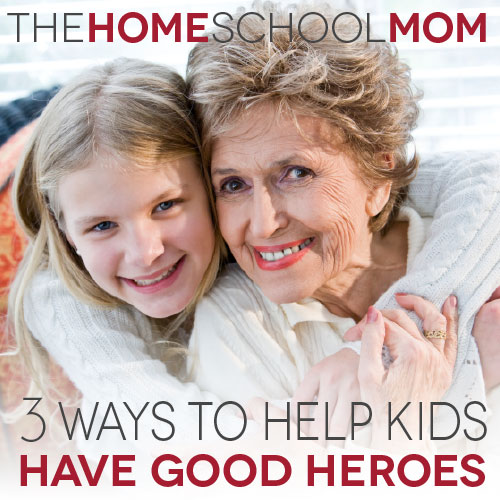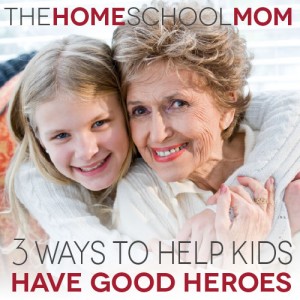 You've probably heard the adage, "Heroes are made, not born".
Not surprisingly, the sentiment applies equally well to how children come about admiring the right kinds of heroes.
Parents have a significant role in helping to create an environment in which children are drawn to choose role models who exhibit lasting, valuable qualities – by putting into place elements that encourage kids to value those qualities for themselves.
Part 1 and part 2 of this series addressed the first two aspects of this process:
Limit kids' exposure to negative role models, especially when they are young.
Introduce children to the kinds of heroes you want them to have.
Monitoring the types of influences to which children are exposed, particularly when they are young, with an intent to dialogue about poor influences as children mature and come into increased contact with them, is a critical piece to helping children develop their value base around those standards that are beneficial. Likewise, for youth to be drawn to the right kinds of role models, they need to see and experience them.  Parents should be actively involved in shepherding children toward positive heroes by giving them examples in real life, in literature, and in media that display the ideals parents want to encourage.
But kids don't simply choose good heroes because they never see poor ones, or because they've been exposed to some strong role models. Children choose good heroes because they value the qualities those heroes exemplify. In other words, instead of caring about glamour, prestige, or riches, children admire benevolence, dependability, and fairness. Kids are drawn to paragons of virtue when they understand virtue as something to be admired.
That brings up a third aspect of creating a culture in which youth want the right kinds of heroes, because they themselves have internalized the right kinds of mores:
3. Emphasize, in the home, the values of the role models you want children to emulate.
This emphasizing takes two forms: Teaching and Modeling.
Teaching
Just as homeschoolers teach Math and English, we should be teaching values. Children need to learn the meanings of such qualities as humility and patience and resourcefulness, and need to understand examples of what these qualities look like in practice. Character can become a daily academic subject alongside History, Science, and Reading, so that kids recognize that it is just as important as (if not more so than) traditional academics. Intentional study and review will give moral values center stage in students' lives, and help shape these as the qualities that they internalize as worthwhile.
Consider these options for teaching values:
Modeling
But teaching character is not enough. For children to internalize strong values, they need to see those values demonstrated by their parents and emphasized as important within the family. Parents must not only teach that patience is important – they must be patient. They must not simply discuss the worthiness of faithfulness and responsibility and forgiveness and truthfulness – they must exemplify those qualities in their daily lives.
Even further, parents should notice character qualities (or the lack thereof) in their interactions with children – praising kids when they demonstrate appropriate character, and giving appropriate discipline for when character is not displayed. What parents care about, children will care about.  Conversely, if things like outward appearance, material possessions or aptitude in sports are what capture parents' time and attention, it is those qualities children will value.
A Better Way
For youth to choose good heroes, they must internalize the values that good heroes hold. By emphasizing character in the home, through both teaching and modeling, parents will show children that character is something to be esteemed – something children will want for themselves.
In spite of the ubiquitous vacuous role models displayed in popular culture, our children can have better. Parents have a significant role in shaping the environment of the home in to one that encourages youth to appreciate mores that stand the test of time. By monitoring children's exposure to negative role models (particularly when they are young), introducing positive role models, and emphasizing good character both through teaching and modeling in the home, parents give their kids the best opportunity for internalizing good character for themselves. And, once they do, they will naturally be drawn to admire figures who do and display the same.
A little intentional effort and your homeschool might just be able to find that good heroes, and those who love them, are not born, but made.