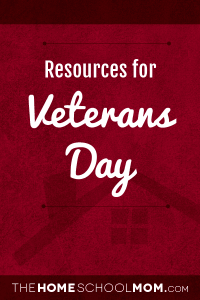 Online Social Studies Lessons
With A Student-Paced Approach
Get history, geography, civics & more
Teaches concepts with a sense of humor
Available to elementary & middle schoolers
Veteran's Day: Interview with a World War II Veteran (Y,M,O,T)
From Meet Me at the Corner.org a virtual fild trip website.
Veteran's Day Crafts, Projects and Printouts (Y)
Veterans Day Crafts, Projects, Worksheets, Books, and Printouts. From Enchanted Learning
Veteran's Day Online (Y,M)
From Kids Turn Central
Veteran's Day Activities (Y,M)
From Apples4Teachers.com. Coloring pages, crafts for kids, and word searches.
Cool Facts About Veterans (Y,M)
From VA Kids, K-5th, Department of Veterans Affairs Kids Site. Grades K-5.
Veteran's Day (Y,M)
From SunnieBunnieZZ. Veteran's Day history, information, poetry, and activities.
Veterans Day Lessons (Y,M)
From About.com. November Teaching Opportunities for Veterans Day
Remembrance Day or Veteran's Day Activities (Y,M)
DLTK's Holiday Activities for Kids
Kids Konnect - Veterans' Day (Y,M)
Webpages created by a retired teacher to help kid safely learn on the internet about Veterans' Day.
VA Kids 6-12th Grade (M,O)
Honoring America's Veterans
VA Kids Teachers' Page (T)
Resources about VA, Veterans, and Patriotism
VA Kids K-5th (Y,M)
Department of Veterans Affairs Kids Site. This site is for kids in the Kindergarten through 5th Grade.
Veterans in my family (Y,M,O,T)
Students create a visual of family members who are/were veterans. Grades Pre-K-12
Arlington National Cemetary (Y,M,O,T)
Official website of the cemetery. If you can not visit the cemetery, check out the site map to this website or the historical information tab located on the home page.
Celebrating America's Freedoms (T)
From the Virginia DOE, most of these Veteran's Day activities would work well for Memorial Day as well.
Veteran's Day Quiz (Y,M,O,T)
A quiz from FamilyEducation.com that includes explanations of each answer and links to activities and printouts at the end
Veteran's Day Word Search (Y,M,O,T)
This puzzle is dedicated to the memory of WWI veteran Kenneth R. Potter.